We always feel bad for people who have a very incorrect idea that silent film and old movies were super tame and boring. It's simply not true! A lot of them were filled with sex, innuendo, and hot men. The 1927 Clara Bow epic Wings is exactly that kind of movie with a surprising scene of two close male "friends" caressing each other. Two guys kissing in black and white? Yes, please! #TBT to this hot scene in Wings! 
William A. Wellman directed this movie which ended up being the first ever Oscar-winning Best Picture. Clara Bow is best remembered as the movie's star, but we're big fans of the hot young guns Charles "Buddy" Rogers and Richard Arlen as two small-town rivals who are both trying to win the heart of the same young woman...but it seems like they might like each other. Don't you think?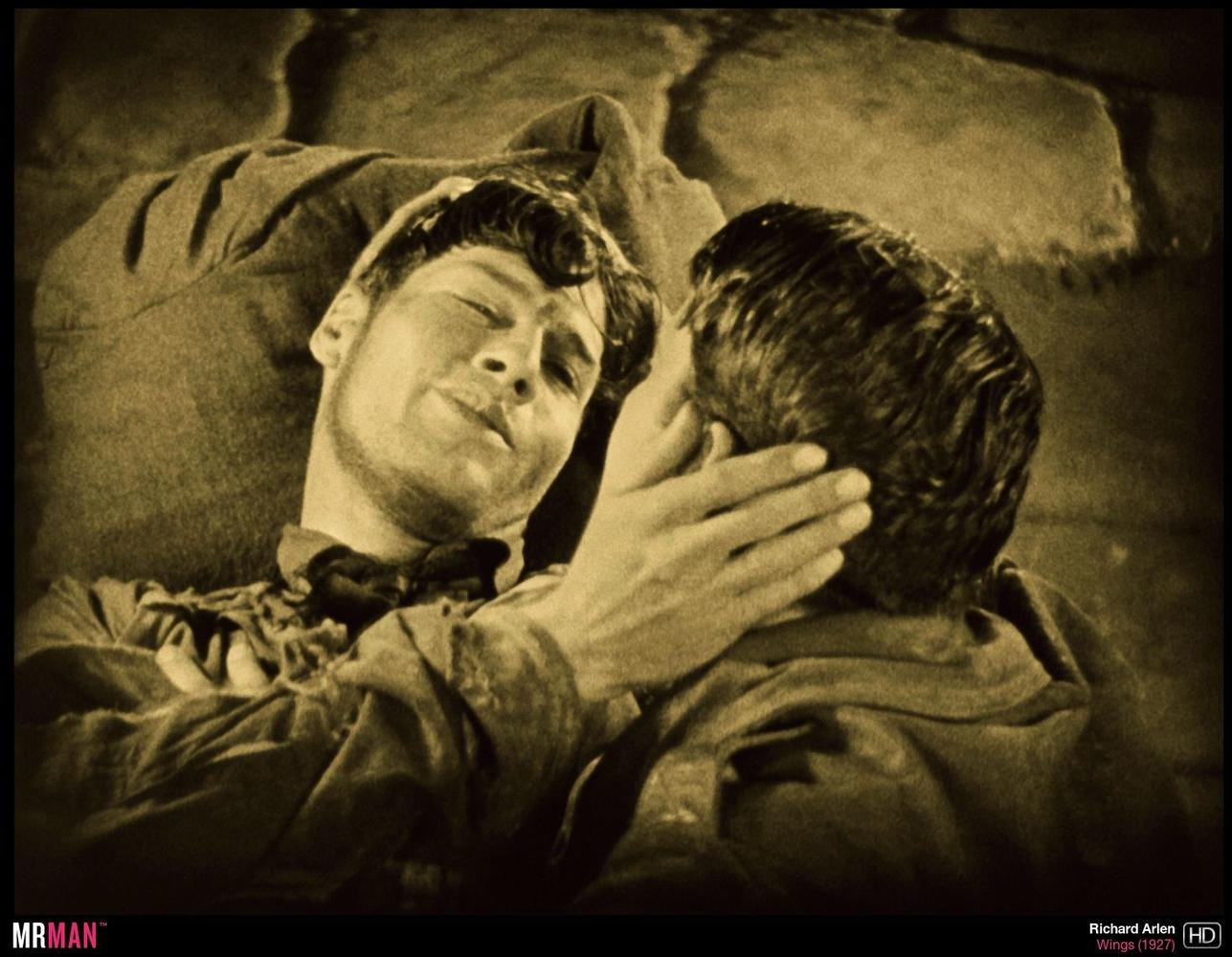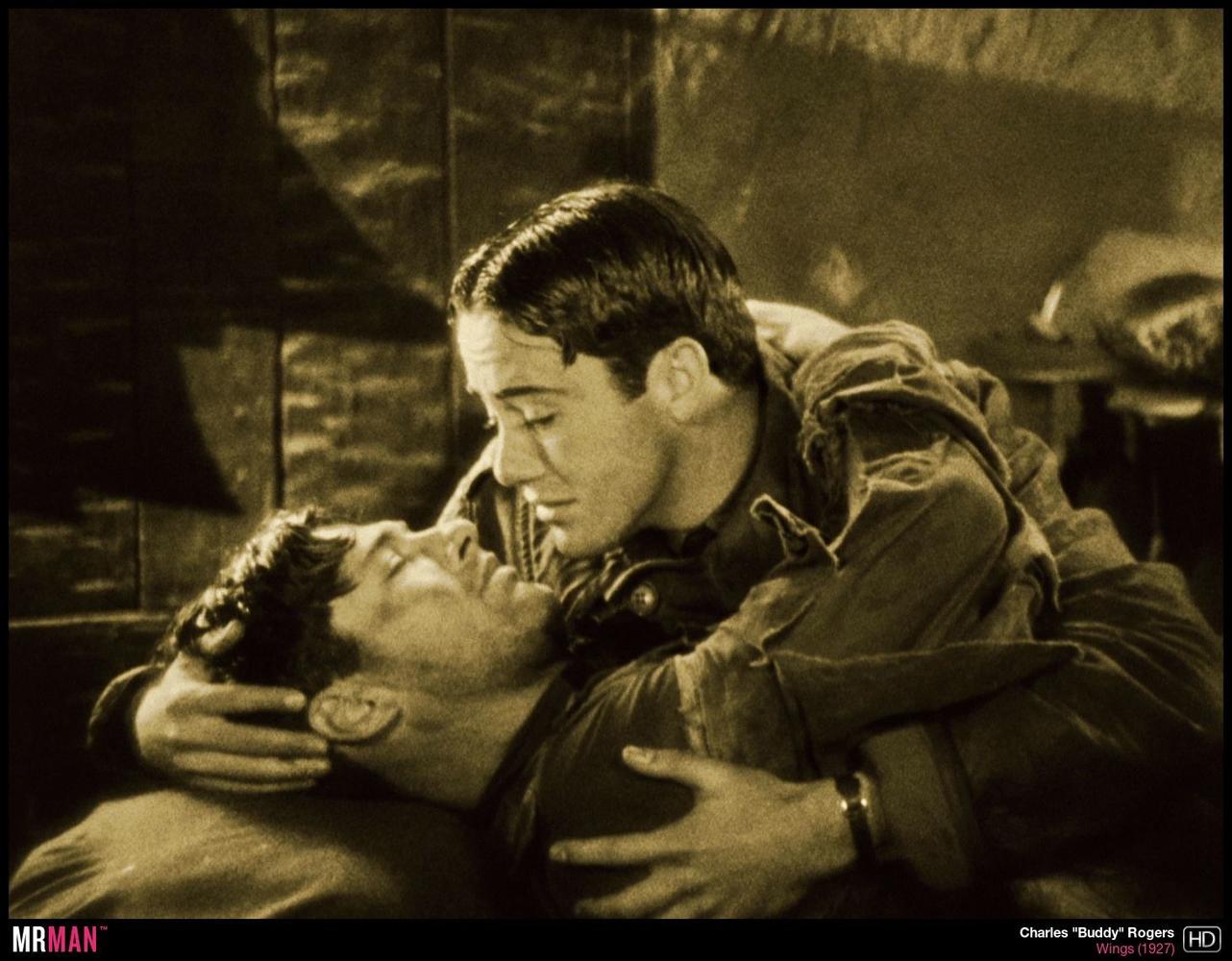 In this scene where one of the men is wounded and the other is cradling him, Charles says to Richard: "You know there is nothing in the world that means so much to me as your friendship" before the two men kiss. We love this friendship!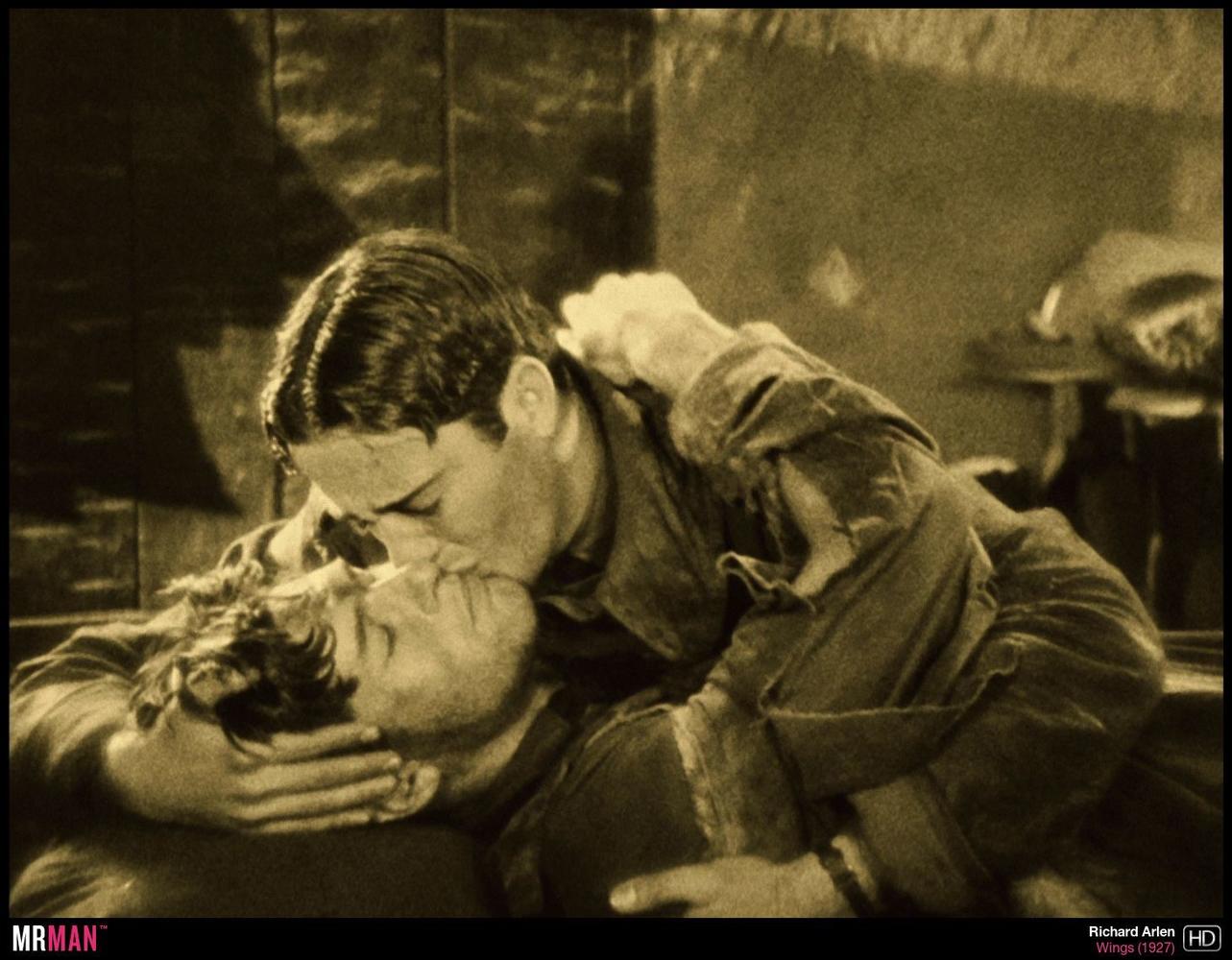 There's something about this passionate friendship, their touching, their kissing and the taboo that existed in Hollywood at the time of two men in love that makes this scene in Wings so hot. 
These two kept acting for decades more. Richard's last film was released in 1977 (he passed away the year before). Charles was a wildly popular actor who was known in the 20's and 30's as "America's Boy Friend". We'd love to make him our boyfriend! He ended up becoming movie queen Mary Pickford's third husband and the two were married until her death in 1979. Richard passed away 20 years after that at the age of 94, but he remained hunky boyfriend material throughout his life. We send a kiss to these two cuties for today's #TBT!