Want FREE Access to Cannabis? Enter an e-mail address, create a password, start watching!
Cannabis nude-scenes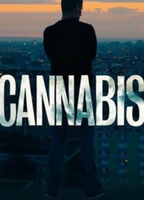 Nudity Rating: Great Nudity
Genres: crime, drama, thriller
Country: France
Network: Netflix
Runtime: 45 Minutes
Premier Date: 12/08/2016
If you liked 2000's Traffic but were asking yourself "Where's the nudity and gay action?" then Cannabis is right for you! This drama series comes from the reliable folks at Netflix and follows the ripple effect that occurs when a large shipment of marijuana is stolen by thieves. The series specifically focuses on traffic between Europe and Morocco, and we see that people from all walks of life... See full review
Sexy

shirtless, underwear

Nude

butt, shirtless, penis, balls

Nude

penis, shirtless, balls, butt, underwear

Nude

shirtless, gay, sexy, penis

Nude

shirtless, gay, sexy, balls, penis, butt
View All
Other titles similar to "Cannabis"