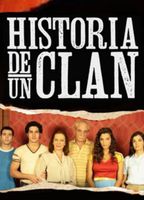 Historia de un Clan (2015 - 2015)
Historia de Un Clan(2015) is a mini-series about the Puccio family whose patriarch, Archimedes (Alejandro Awada), has a plan to help his family for the better. He turns his family into a well-oiled company, except the business is organizedcrime. The story behind one family that becomes powerful in theworld of professional crimeis actually based on real events.
We hope all the sexiness in this film is also based onreal events! Between Chino Darín going shirtless scene afterscene and eventually...
Join Mr. Man for the full Review >>