Want FREE Access to Historia de un Clan? Enter an e-mail address, create a password, start watching!
Historia de un Clan nude-scenes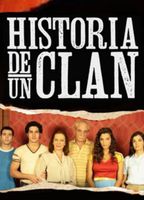 Nudity Rating: Great Nudity
Genres: biography, crime, drama, mini-series
Country: Argentina
Home Release: 01/12/2017
Network: Netflix
Runtime: 50 Minutes
Premier Date: 09/09/2015
End Date: 11/18/2015
Historia de Un Clan (2015) is a mini-series about the Puccio family whose patriarch, Archimedes (Alejandro Awada), has a plan to help his family for the better. He turns his family into a well-oiled company, except the business is organized crime. The story behind one family that becomes powerful in the world of professional crime is actually based on real events. 
We hope all the sexiness in this film... See full review
Nude

shirtless, butt, balls, penis

Nude

penis, shirtless, sexy

Nude

shirtless, sexy, straight, underwear, bulge, butt

Sexy

underwear, shirtless
View All
Other titles similar to "Historia de un Clan"