Want FREE Access to Mr. Robot? Enter an e-mail address, create a password, start watching!

advertisement

Mr. Robot nude-scenes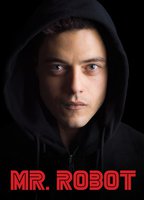 Nudity Rating: Great Nudity
Genres: crime, drama
Country: USA
Network: USA
Runtime: 60 Minutes
Premier Date: 06/24/2015
Mr. Robot (2015 - ) is a cyber-thriller surrounding Elliot Alderson (Rami Malek) a cyber-security specialist who works protecting multi-national companies' computers systems by day and takes on the role of vigilante hacker at night. When he meets a fellow hacker online name Mr. Robot (Christian Slater) he is intrigued by his offer to join their group. He must choose between doing what pays the bills and doing what he... See full review
Nude

butt, shirtless, sexy, straight

Nude

shirtless, butt, straight, sexy

Nude

sexy, shirtless, butt, underwear

Sexy

bulge, shirtless, underwear

Nude

gay, sexy, shirtless, butt

Nude

gay, sexy, shirtless, butt
View All
Other titles similar to "Mr. Robot"