Want FREE Access to Sagwan? Enter an e-mail address, create a password, start watching!
Sagwan nude-scenes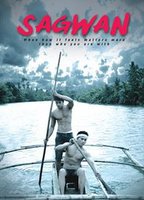 Nudity Rating: Great Nudity
Genre: drama
Country: Philippines
Home Release: 09/14/2010
Director: Monti Parungao
Runtime: 101 Minutes
Sagwan is a 2009 indie drama that comes to us from the Philippines. The gay coming-of-age storyline was so provocative when it was released that the Philippines Movie and Television Review and Classification Board gave it an XX-rating! And the movie is indeed XX-tra sexy, with almost too many nude scenes to count. Sagwan follows a virgin young seaman named Alfred (Ryan Dungo) who soon finds out that he's... See full review
Nude

balls, penis, butt, gay, shirtless

Nude

butt, gay, balls, penis, shirtless

Nude

balls, penis, butt, gay, shirtless, straight
View All
Other titles similar to "Sagwan"