Want FREE Access to Sense8? Enter an e-mail address, create a password, start watching!
Sense8 nude-scenes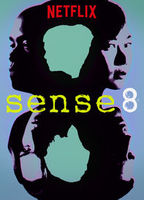 Nudity Rating: Great Nudity
Genres: drama, sci-fi, mystery, thriller
Country: USA
Network: Netflix
Runtime: 60 Minutes
Premier Date: 06/05/2015
Sense8 is a Netflix original series from The Wachowskis and comic book legend J. Michael Straczynski that debuted in June, 2015. The series follows a group of eight strangers from around the world who suddenly and unexpectedly develop a mental connection with one another. Through this shared bond, they must now band together to fight back against a secret cabal of powerful people who want them, and their powers,... See full review
Nude

shirtless, gay, sexy, underwear, butt

Sexy

sexy, shirtless, straight, underwear

Nude

butt, gay, sexy, shirtless

Nude

butt, straight, shirtless, balls, penis, sexy, gay

Nude

gay, shirtless, underwear, bulge, sexy, butt

Nude

shirtless, bulge, underwear, butt, gay, sexy
View All
Other titles similar to "Sense8"