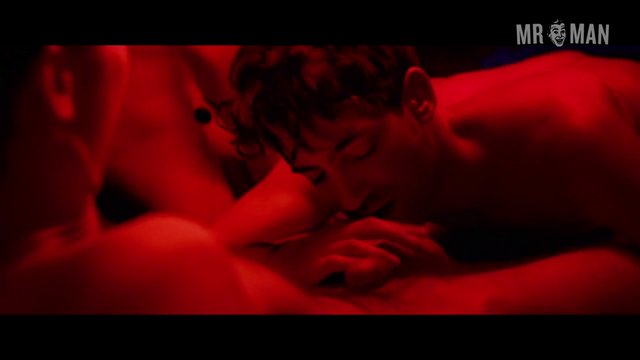 Description
Who doesn't like giving and/or receiving a good blowjob? No one! And who doesn't like watching a good blowjob scene take shape on the silver screen or boob tube? Exactly. If you're as excited as us about watching a dude get his dong deep throated and sucked, then this is the playlist for you. Enjoy some of Mr. Man's favorite blowjob scenes. Trust us when we say, these clips really suck!
Kieran O'Brien receives some amazing, load-dropping oral from his gal in 9 Songs, Vincent Gallo shows off his hefty peen while getting blown by his girl in The Brown Bunny, Frank Ripploh shows every inch of his body, including his erect rod while he gets some oral from his man in Taxi Zum Klo, Keller Wortham brings more than six in the 69 equation with his lady in Now & Later, Christophe Paou and Pierre Deladonchamps, along with their body doubles, enjoy some oral and anal fun in Stranger by the Lake, Danny Mills gets his peen sucked hard by a dude in drag in Pink Flamingos, Mark Rylance shows it all, include his stiffy while his woman flaunts her oral skills in Intimité, Sagamore Stévenin receives a bj from his loving woman in Romance, Eric Balfour gets erect while he gets some head from his gal pal in Lie With Me, Stephen Jasso and James Bullard show it all off during a threesome with a lucky lady in Ken Park, Paul Dawson, Raphael Barker and Adam Hardman all get erect during a cock-sucking, ass-licking threesome in Shortbus, James Franco uses his oral skills on a prosthetic peen in The Broken Tower, Diego Luna gets some head while parked in a car in The Night Buffalo, Jens Albinus teams up with a body double and a prosthetic peen in Nymphomaniac: Vol.1, Ben Bonenfant and Raphael Barker get down to some oral excitement in Strapped, Jake Steel and Jesse Archer get hard and hook up in a gas station bathroom in Into The Lion's Den, Michael Facciolo gets blown by his babe in Lie With Me, Sebastien Guy receives some heavy metal head in The Model Solution, Pete Kasper makes Joseph Gordon-Levitt get down and make love with his mouth in Mysterious Skin, Diego Luna gets some mouth loving from his woman in Y tu mamá también, Jarno Berardi gets hard and then blown in Cheeky!, Andersen Gabrych gets blown by Jonathan Chase before he blows chunks in Another Gay Movie, Eric Eisenbrey gets blown by a priest in a bathroom stall in Another Gay Movie, and Bug Hall moment of head gets weird in American Pie Presents: The Book of Love.
You're definitely going to need a shower after watching this amazing playlist!