Want FREE Access to Cha Cha Cha? Enter an e-mail address, create a password, start watching!
Cha Cha Cha nude-scenes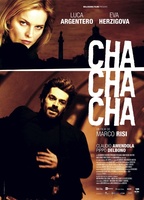 Nudity Rating: Great Nudity
Genres: thriller, crime, drama
Countries: France, Italy
Theatrical Release: 06/20/2013
Director: Marco Risi
Runtime: 90 Minutes
A private detective gets in too deep investigating the death of a teenage boy in Cha Cha Cha (2013). Sexy, swarthy Italian actor Luca Argentero stars as Corso, a private detective who receives a call from his former lover Michelle (Eva Herzigova) asking for help. Her sixteen-year-old son Tommy (Jan Tarnovskiy) was recently killed in a hit-and-run accident, and she wants Corso to find the person (or persons)... See full review
View All
Other titles similar to "Cha Cha Cha"