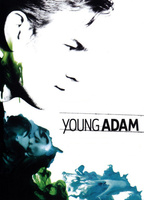 Director:

David Mackenzie

MPAA Rating:

NC-17

Runtime:

98 Minutes

Theatrical Release:

09/04/2003

Home Release:

09/14/2004

Countries:

France, United Kingdom

1 Blog Post for this Title >>
In Young Adam (2003), lecherous libertine Joe Taylor (Ewan McGregor) finds employment on a coal barge traveling between Glasgow and Edinburgh, owned by Les and his wife Ella (Peter Mulland and Tilda Swinton). After fishing the corpse of a naked woman, Cathie, (Emily Mortimer) from the canal, Joe reacts in a way that is quite telling. The circumstance of the woman's death begins to surface through a series of fleshy flashbacks, showcasing Joe's raunchy routine romps with Cathie. McGregor's...
Join Mr. Man for the full Review >>
Titles similar to Young Adam