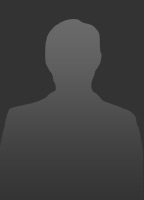 Keywords: Brief Nudity, Black, Black Hair, Athlete
Birthplace: Jacksonville, Illinois, US
Date of Birth: 08/09/43
Date of death: 09/18/13
AKA: Ken Norton Sr.
Real Name: Kenneth Howard Norton
Top Scenes
01:40:12

Ken's shapely ass is out for all to see as he bangs a lucky girl. (3 mins 42 secs)
advertisement
Biography
Everyone knows Ken Norton as a punishing boxer who slowed opponents down his unorthodox cross-arm style defense and his brutal punches. His claim to fame in the ring was his 1973 jaw-breaking defeat of Muhammad Ali in San Diego, becoming only the second person to win against the legendary boxer. Even though Ali won their next two matches, it was only a matter of time before Ken became a heavyweight champion. In between knocking heads in the ring, Ken tried his bone-breaking hand at acting. The aspiring actor made his big debut as a bar patron in the drama Top of the Heap (1972), which led to a small role as a boxer in the pugilist-themed drama The All-American Boy (1973). But it was Ken's memorable role as a slave in the crazy flick Mandingo (1975) that made him a real champ in the Mr. Man office! During a lengthy sex scene with a lucky gal, Ken shows off his muscular body, showcased by a loin-tingling view of his keister. If that scene doesn't get you down for the count, maybe his shirtless, muscle-baring role in the popular film's sequel Drum (1976) will have you dreaming of speeding some intimate time with the bulky boxer-turned actor's bag! Life after retiring from the ring eventually led to roles in the films Kiss and Be Killed (1991), Dirty Work (1998), Frog and Wombat (1998), and The Man Who Came Back (2008). Even though none of these flicks translated to any nudity for us to enjoy, it was still a pleasurable experiencing seeing the former champ on the big screen. What's more enjoyable though is watching the manly magic of Mandingo over and over again!
Filmography
00:19:00

Ken's muscular buns are out on full display to kick off the scene. A nice chat with his woman quickly goes south when a evil dude steps into the room. (2 mins 42 secs)
01:40:12

Ken's shapely ass is out for all to see as he bangs a lucky girl. (3 mins 42 secs)