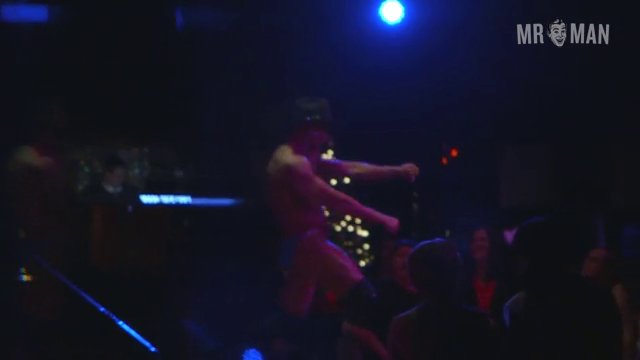 Striptease / Nude Dancing
Description
Nude Dudes without Dancing Shoes!
Beefcake in motion is a sight to see, so Mr. Man decided to compile a playlist full of hunks getting nude and getting down with their striptease temptations. Skinjoy!
Matthew McConaughey puts us under his spell with his thong-clad performance in Magic Mike. The classic flick The Full Monty lives up to its titular billing when Mark Addy, Paul Barber, Robert Carlyle, and the rest of the gang strip down to their thongs. Professional stripper Randy Ricks shows off his moves (and cock) in the documentary La Bare. The steamy indie flick Sex and Lucia provides us with plenty of butt and a hint of peen from Tristán Ulloa as he puts on a silly performance. Channing Tatum and company loses their shirts on stage in Magic Mike. Sci-fi thriller Under the Skin gives us a thrill when Paul Brannigan gets erect and starts dancing to his death. Matt Riddlehoover holds nothing back in Watch Out. It's twice the skin thanks to Tanner Cohen and Matthew Camp in Getting Go. Patrick Warburton heats up the airport with his chunky cheeks in Big Trouble. The U.S. version of Shameless gives us a look at Cameron Monaghan in some bulge-tastic sparkly shorts. Blake Anderson goes from holy to hottie when he goes into full stripper mode in Workaholics. It's brief so don't miss Julian Morris getting goofy in Whirlygirl. Matthew Temple flaunts his stripper moves in Animals. Finally, Larry Sullivan gets acrobatic on top of a car in his boxers in The Trip.
We wish some of these guys would have danced their way out of their underpants. But we're not complaining, because we'll take what we can get!