Want FREE Access to Flirting with Anthony? Enter an e-mail address, create a password, start watching!
Flirting with Anthony nude-scenes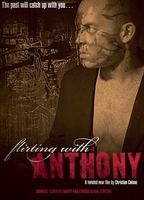 Nudity Rating: Great Nudity
Genres: romance, thriller
Country: USA
Home Release: 10/01/2005
Director: Christian Calson
MPAA Rating: NR
Runtime: 88 Minutes
Flirting with Anthony (2005) is a romantic thriller written and directed by Christian Calson and starring Daniel Cartier, Lowe Cunningham, and Ryan A. Allen. The film follows Anthony, a gang member out for revenge. Anthony is held hostage by two other men and tortured in a garage. The film contrasts violent imagery with gay sex. The boys of Flirting with Anthony leave nothing to the imagination and we get full frontal nudity... See full review
Nude

balls, penis, shirtless, butt, gay, sexy

Nude

balls, penis, shirtless, butt, gay, sexy, bulge, underwear

Nude

butt, balls, gay, penis
View All
Other titles similar to "Flirting with Anthony"