Want FREE Access to NCIS: Los Angeles? Enter an e-mail address, create a password, start watching!

advertisement

NCIS: Los Angeles men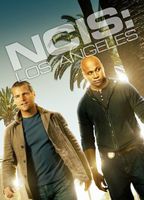 Nudity Rating: No Nudity
Genres: crime, drama, thriller
Country: USA
Blu-Ray / DVD Release: 08/31/2010
Network: CBS
Runtime: 60 Minutes
Premier Date: 04/28/2009
What do you do when you have a smash hit show on your hands? If you're CBS, you make spinoffs! NCIS: Los Angeles takes all the magic of NCIS to the west coast, where a team of specially trained, but relatable and witty, operatives hunt down baddies who threaten national security. The Emmy-nominated show is lead by hunks Chris O'Donnell and LL Cool J as agents who are as adept at utilizing the latest crime fighting... See full review
View All
Other titles similar to "NCIS: Los Angeles"