Want FREE Access to The Quad? Enter an e-mail address, create a password, start watching!
The Quad men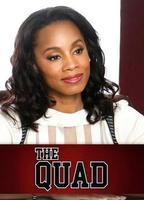 Nudity Rating: No Nudity
Genre: drama
Country: USA
Network: BET
Premier Date: 02/01/2017
The Quad is a TV series created by Felicia D. Henderson and Charles Holland, and starring Jake Allyn, Kevin Savage, and Miles Stroter. This BET drama premiered on February 1, 2017 and follows Eva, the new president of a fictional Georgia university. The series follows Eva as she juggles her rebellious daughter, her rocky marriage, and her responsibilities as president. The men of The Quad get stripped and sexy in the pilot... See full review
View All
Other titles similar to "The Quad"