Man, why is it that when a bi-curious character decides he needs to "experiment" it's with a woman?  Our hands are up in the air.  Yes, both of them.  It's really frustrating.  Admittedly, we may be somewhat to blame in that we decided watch Andrew Rannells's performance in a movie titled Girls ... but still. Okay okay, if we wanted more male-tail, we should have set our compasses toward a movie titled something like "Boys".  But we were excited! Listen,  Rannells little rump looks like a...
Join Mr. Man for the full Bio >>
Girls
- as
Elijah Krantz
(
Nude
)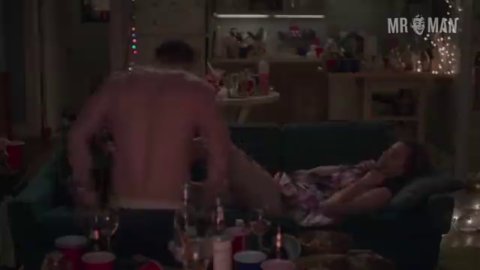 Season 2, Episode 1 - "It's About Time"
(Jan 13, 2013)
Nude
,
butt
,
shirtless
,
straight
Oh my God! Andrew strips down to have sex with a chick on the couch. Too bad that wine glass is blocking his ass!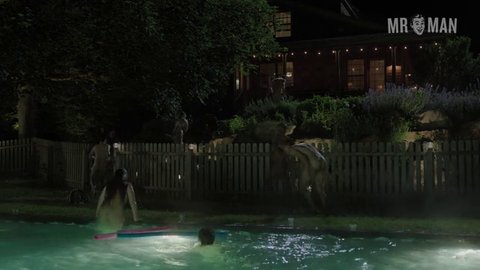 Season 3, Episode 7 - "Beach House"
(Feb 16, 2014)
00:17:35 Andrew and a bunch of dudes emerge from the pool to show off their rears.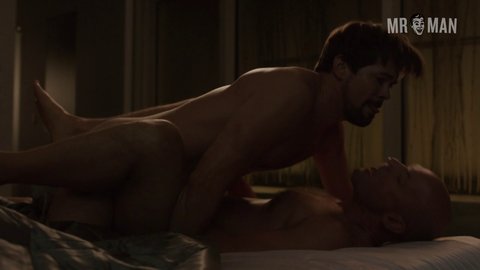 Season 5, Episode 4 - "Old Loves"
(Mar 13, 2016)
Nude
,
gay
,
sexy
,
shirtless
,
butt
00:22:02 Andrew Rannells obediently F*cks a horny Corey Stoll. Who cares about Girls when you have these hot boys?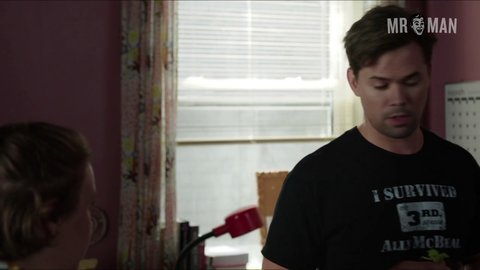 Season 6, Episode 2 - "Hostage Situation"
(Feb 19, 2017)
00:02:55 Andrew Rannells lets his ass hang out from under his shirt!
Celebs similar to Andrew Rannells