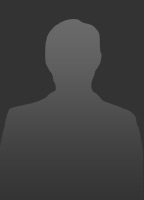 Keywords: Great Nudity!, White, Brown Hair
Nude Roles: 1
Birthplace: Burnage, England, GB
Date of Birth: 04/16/71
Real Name: Maxton Gig Beesley Jr.
Top Scenes
Ep. 01x03

Max quickly bares his buns. Don't blink. (11 secs)
advertisement
Biography
With the middle name Gig, Max Beesley enjoyed many musical gigs before becoming an actor. He toured as a percussionist and pianist with The Paul Weller Movement, The Brand New Heavies, Robbie Williams, and Take That. We'll take "that" whichever way Max wants to give it to us! After studying method acting in New York, Mr. Beesley was cast as the lead in the small screen adaptation of Henry Fielding's racy romp The History of Tom Jones, a Foundling (1997). We found watching the miniseries to be maxi arousing since Max bares his beautiful butt! The busy bloke proceeded to reveal his… range in the sporty romantic comedy The Match (1999); the crime caper It Was an Accident (2000); the urban Gothic drama The Last Minute (2001); and the Mariah Carey musical Glitter (2001). Through the years, the handsome hottie sizzled on film (Kill Me Later, Torque) and on TV (Bodies, Mad Dogs, Empire, Jamestown). Yet he's best known to fans across the pond for Hotel Babylon (2006-2009). As hotel manager Charlie Edwards, Max romances the head receptionist played by Emma Pierson. When the two teamed up again in Talk to Me (2007), the former head receptionist gave him head! That is, when he wasn't flashing his naked T&A to Laura Fraser. Since then, Max could seen on the sci-fi series Survivors (2008-2010) and heard narrating the tattoo show London Ink (2007-2008). He also popped up on the Meghan Markle drama Suits (2013). But we'd rather see Beesley in his birthday suit!
Filmography
TV Shows
Ep. 01x03

Max quickly bares his buns. Don't blink. (11 secs)