Blog Home
Channing Tatum Becomes a Mutant – The Sexy Hunk is Set to Portray Gambit [PICS]
Wed, May 14, 2014 at 2:45am by Mr. Man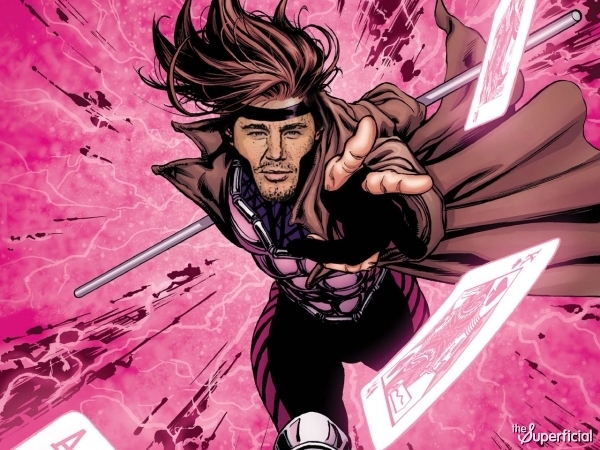 This week it was announced that one of Mr. Man's favorite actors, Channing Tatum, will portray the card-flinging, bilingual X-Men member, Gambit, in a stand-alone spin-off movie. For those of you that don't have much interest in comic books or superhero films, Gambit aka Remy LeBeau, is a mutant that has the nifty power to manipulate pure kinetic energy to how he sees fit. On top of his amazing powers, Gambit is quite the ladies' man with a vulnerable charm and intelligence. Do you guys think Channing Tatum will do justice to the popular mutant?
read more
---
Friday Five from Netflix: Your Weekend Guide to Streaming Nudes [PICS]
Fri, May 9, 2014 at 7:12am by Mr. Man
Friday is here, so it's time for Mr. Man to give you a head's up on what to stream on Netflix if you're looking for some male nudity to spice up your weekend. Today we have an eclectic mix of movies that simultaneously brings the flesh and drama. Let Richard Gere, Nicolas Vaporidis, Tyrone Brown, Michael Fassbender and Willem Dafoe be the men the melt your loins this weekend. All these guys are top notch actors with top notch bodies in top notch films. Skinjoy!
read more
---
It's George Clooney's Birthday! [PICS]
Tue, May 6, 2014 at 2:05pm by Mr. Man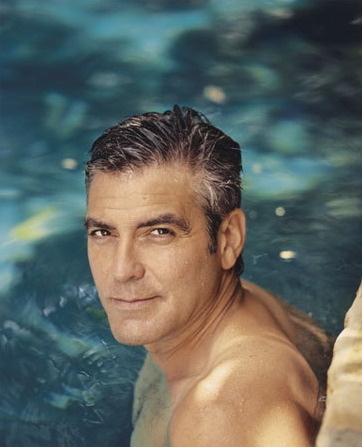 Mr. George Clooney turns 53-years-old today, so Mr. Man thought he'd take a moment to share some of our favorite Hollywood moments of the salt-and-pepper stud. Unfortunately for us, George has been quite modest in his acting career, and he hasn't really given us much skin to adore. But there are a few fleshy gems that had our loins tingling and our imaginations working overtime.
read more
---
Friday Five from Netflix: Your Weekend Guide to Streaming Nudes [PICS]
Fri, May 2, 2014 at 10:23am by Mr. Man
Happy May everyone! Summer is right around the corner—we can feel it. But if you want to feel it this weekend, here are five flicks to watch on Netflix that will give you an eyeful of male flesh. This week's picks are a bit week—there's not a lot of peen to be seen—but we have some rump and chiseled chests for you to peruse and perv out to. Let Jeff Bridges, Lou Diamond Phillips, Antonio Sabato Jr., Naveen Andrews and Esai Morales (just to name a few) get you in the mood. It's always fun to dream and cream while you stream some entertaining flicks. Skinjoy!
read more
---
Zac Efron to Go Full Frontal on the Silver Screen…Maybe?
Thu, May 1, 2014 at 10:11am by Mr. Man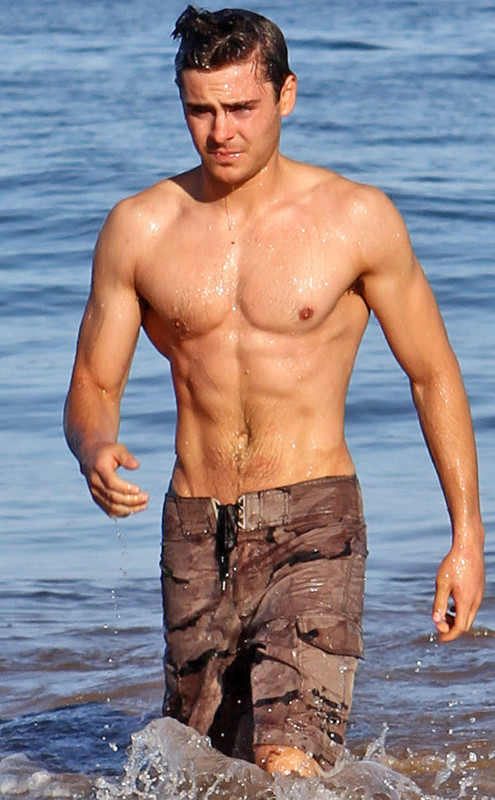 According to a recent interview with E!, hunky and handsome Zac Efron talked about his role in the raunchy flick @ (2014), hitting the theaters next weekend. Little did we know, it seems like we came pretty close to seeing Zac's penis in the film. If you've seen the trailer, which hit the web many months ago, the sexy actor is completely naked, balancing himself over a toilet trying to take a pee after popping a Viagra. Zac's equally-as-handsome co-star of the film, Seth Rogen, who was apparently privy to big Z's peen, gushed on the Internet about how beautiful Zac's penis is. What an endorsement!
read more
---
Friday Five from Netflix: Your Weekend Guide to Streaming Nudes [PICS]
Fri, Apr 25, 2014 at 11:11am by Mr. Man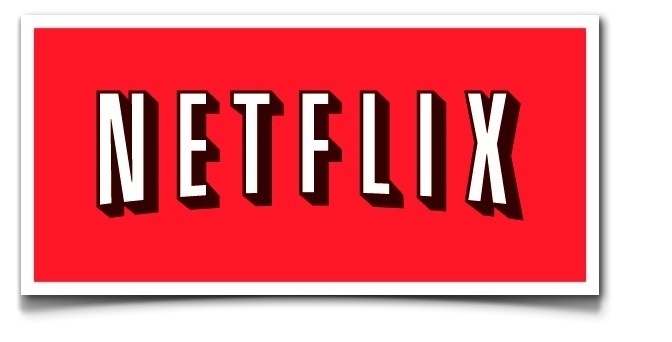 It's Friday! You've almost made it to the weekend. It looks like rain outside Mr. Man's office windows, and the future forecast doesn't look too promising for some sun, so it looks like we'll be huddling in front of the television, trying to keep warm with some male nudity streaming on Netflix. This week we've got some real winners for you—lots of cock and man-on-man loving. We hope you really get into these five flicks, because not only do they have some amazing male flesh, they're actually entertaining and well-done.
read more
---
A Hearty Look at Tom Hardy! [PICS]
Fri, Apr 25, 2014 at 6:57am by Mr. Man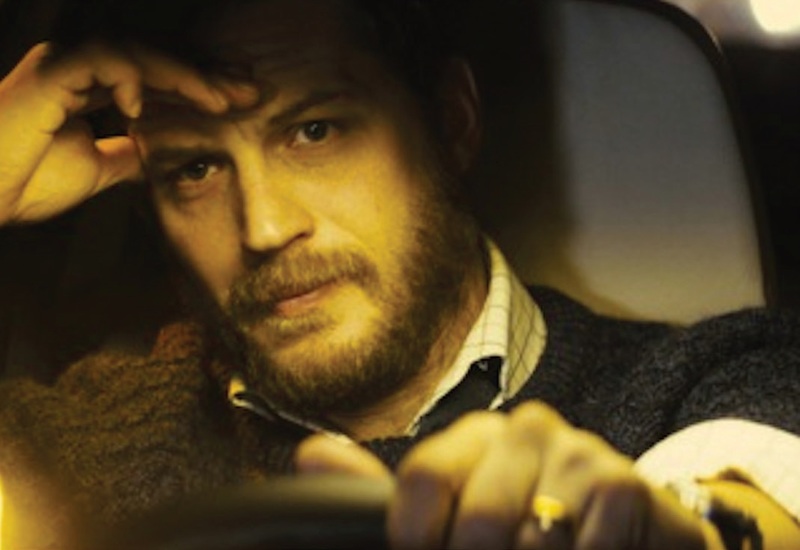 This weekend Steven Knight's newest film Locke (2013) hits the theaters. The thrilling flick stars Tom Hardy as Ivan Locke, a hardworking construction manager and a dedicated family man. Well, he's not that dedicated. One night, instead of hanging out with his wife and sons in Manchester, he jumps in the car and heads to London to be with a fling. While driving to his adulterous destination, Ivan receives a phone call that will change his life forever.
Unfortunately Hardy doesn't get nude in Locke, but he has been nude in five movies and one television role. What a giver! Mr. Man thought this would be a good opportunity to shed some light of Tom's amazing body of work.
read more
---
Focus on a Film: Flesh (1968) [PICS]
Wed, Apr 23, 2014 at 7:06am by Mr. Man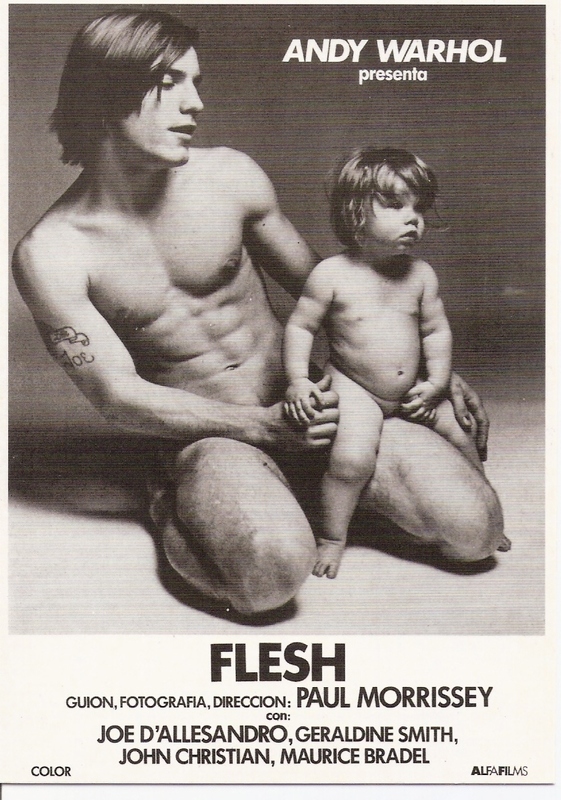 "Out Magazine" recently compiled a list of "The 10 Gayest Movies Ever Made" and the editors posited the Andy Warhol produced film Flesh (1968) at number six. Now we're not too sure what "Out" means by a movie being "gay", but Mr. Man is also a big fan of Flesh, so we thought we'd use their top ten list as a springboard to focus on the film.
read more
---
April 21st Birthday Hunks Nude at Mr. Man! [PICS]
Mon, Apr 21, 2014 at 3:29pm by Mr. Man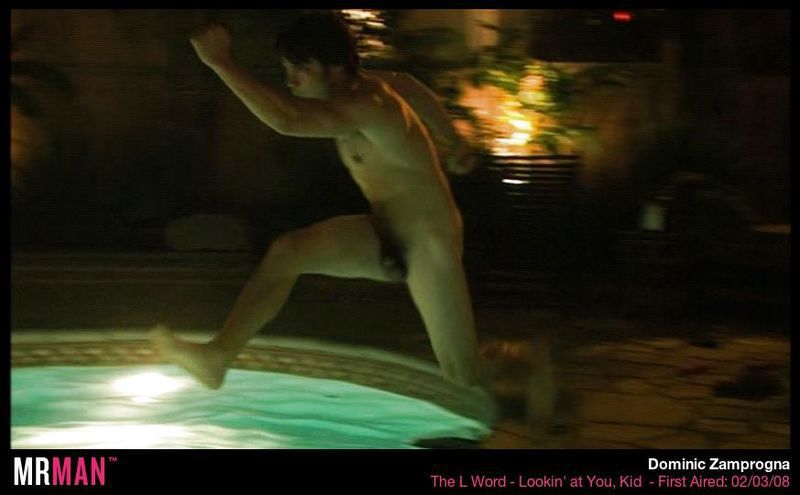 April 21st is a busy day for Hollywood hunks celebrating their birthdays, so we thought we'd take this blogging opportunity to celebrate the big days of Robbie Amell, James McAvoy, Eric Mabius and Dominic Zamprogna.
read more
---
Friday Five from Netflix: Your Weekend Guide to Streaming Nudes
Fri, Apr 18, 2014 at 11:00am by Mr. Man
It's Friday! Actually, it's Good Friday! What better way to enjoy the holiday weekend then by streaming some movies on Netflix. Well, just don't stream any ol' movies—you guys need to stream flicks with male nudity…lots of it, and we have a few suggestions for you. So get your pens ready to jot down a few titles, and get ready for your steamy guide through the underbelly of Netflix.
read more
---
A Trip Down Memory Lane: The Nude Appearances of Star Wars Hunks Harrison Ford and Mark Hamill [PICS]
Thu, Apr 17, 2014 at 11:21am by Mr. Man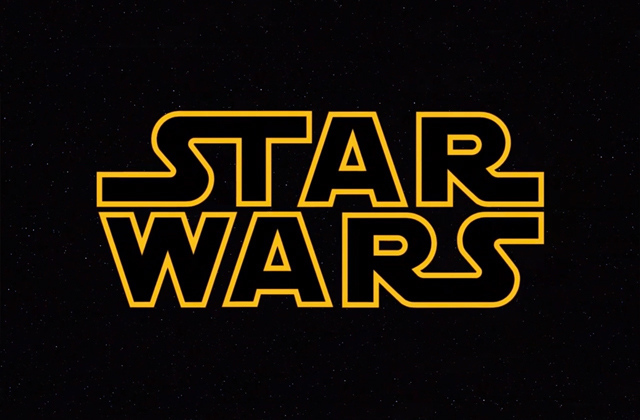 On this day in 1973, famed filmmaker George Lucas began to develop and shape the story and concept for his epic Star Wars franchise, forever changing the way we view sci-fi flicks, and eventually turning grown men into action figure hoarders. The beloved space opera series also introduced the world to little know actor Mark Hamill, while helping to solidify the careers of Harrison Ford and Billy Dee Williams. Since the original Star Wars series was inherently meant for kids, there's obviously no nudity in the films. But Hamill and Ford did show a little skin throughout their careers, so in honor of some of the most imaginative good-versus-evil films, Mr. Man thought he'd give you guys a quick look at some of the skin-tastic appearances of Harrison Ford and Mark Hamill. Skinjoy!
read more
---
Focus on a Film: Interior. Leather Bar.
Tue, Apr 15, 2014 at 4:21pm by Mr. Man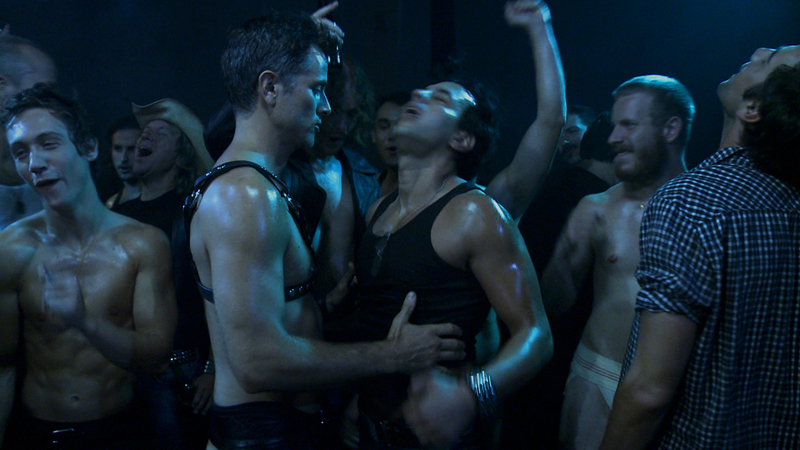 If you have some extra cash burning a hole in your pocket, and you're looking for a DVD to add to your stagnate film collection, you should pop on a copy of Interior. Leather Bar. (2013). Co-directed by James Franco and Travis Matthews, the independent drama is a spectacular reimagining of the forty minutes of deleted sexually explicit footage from William Friedkin's psychological thriller Cruising (1980), which follows Al Pacino as a police detective sent undercover into the gay S&M subculture to track down a serial killer. Friedkin's film inspired outrage in the gay community, and he was forced to cut forty minutes of envelope-pushing footage to earn an R rating.
read more
---
Friday Five from Netflix: Your Weekend Guide to Streaming Nudes [PICS]
Fri, Apr 11, 2014 at 11:01am by Mr. Man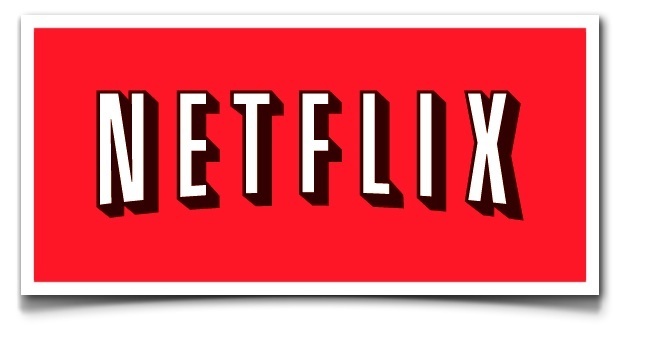 It's Friday, so let's get you guys primed and ready for what to stream on Netflix this weekend to feed your need for male flesh. Sometimes it can be slim pickings, but a little Hollywood flesh goes a long way, especially when you feel that familiar tingle in your loins. Check out this week's five flicks.
read more
---
It's Your Birthday, Jackie Chan!
Mon, Apr 7, 2014 at 3:53pm by Mr. Man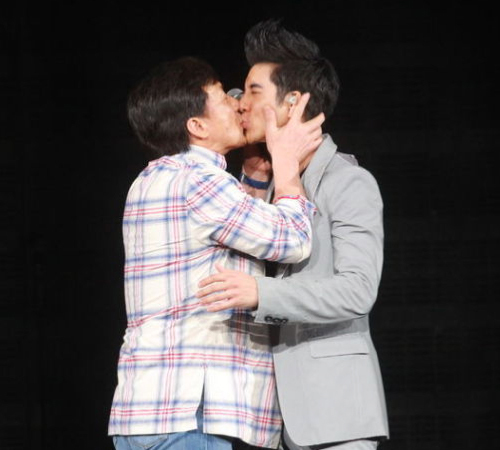 It's crazy to note that Honk Kong-born hottie Jackie Chan is turning sixty-years old today. My, how time flies! It seems like it was just yesterday when Jackie took over Hollywood with ADHD-like fighting skills, over-the-top stunts and slapstick humor. When most people think of Jackie, they immediately conjure up an image of the action hero beating up bad dudes with his amazing martial arts and furious fists, but Mr. Man first thinks of Jackie's numerous nude roles. Okay, so he's never shown his schlong on film, but he's given us enough looks at his sexy ass to satisfy us for a lifetime. So let us celebrate the Chinese stud's birthday by looking at his many butt-flaunting scenes.
read more
---
Friday Five from Netflix: Your Weekend Guide to Streaming Nudes
Fri, Apr 4, 2014 at 10:14am by Mr. Man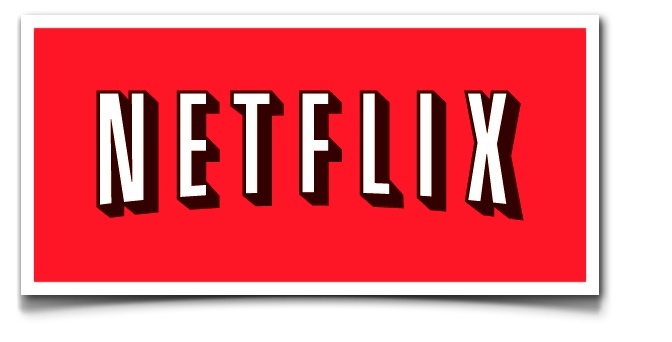 It's Friday, so many of you will have the weekend to relax and watch some films. We know you like to entertained and turned on when you guys watch films, so here is our list of five excellent movies you should stream on Netflix that provide some really entertainment and some decent skin-tertainment.
read more
---
Happy Birthday Michael Fassbender!
Wed, Apr 2, 2014 at 8:49am by Mr. Man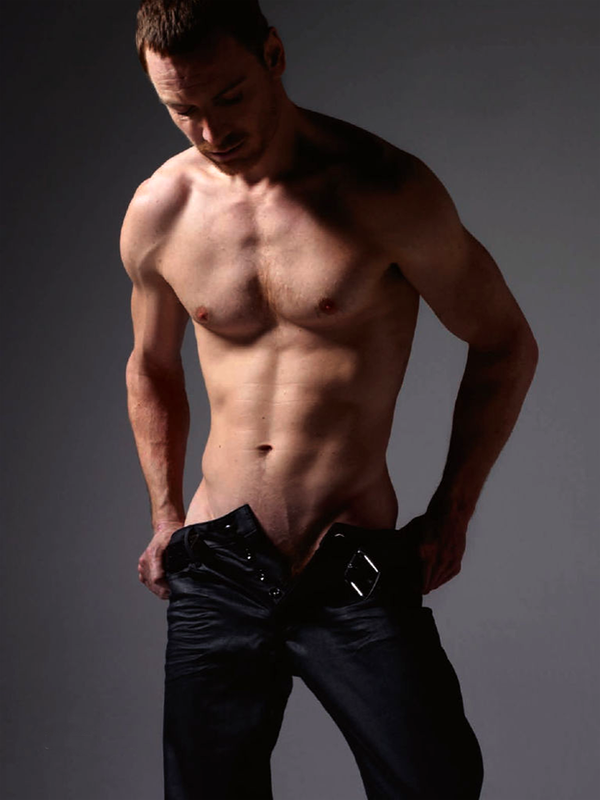 With today being Michael Fassbender's birthday, we'd thought we'd take a closer look at his flesh-giving performances and celebrate his life on the silver screen. In his fairly brief but bust career, Michael has been quite the giver. While most know the handsome hunk for his role as Magneto in the X-men franchise, he's much more than an evil super villain to us. But he does have a magnetic personality that inherently thrills us.
read more
---
Focus on a Film: Taxi Zum Klo - Amazing Nudity [PICS]
Fri, Mar 28, 2014 at 10:50am by Mr. Man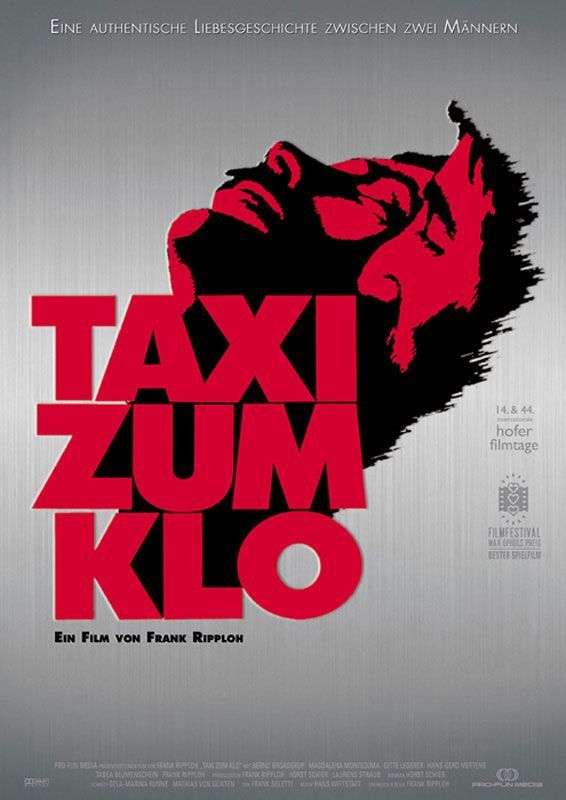 In late 2010, Frank Ripploh's groundbreaking flick Taxi Zum Klo(1980) finally received some long-awaited recognition when it was properly released in a digitally remastered director's cut, thirtieth-anniversary edition. Ripploh's semi-autobiographical flick gave the viewing public a peek at the mainstream of male gay life and gay culture in West Berlin while laying the groundwork for queer cinema.
read more
---
The Best of Leonardo DiCaprio - A Look Back at Leo's Nude Legacy!
Mon, Mar 24, 2014 at 11:20am by Mr. Man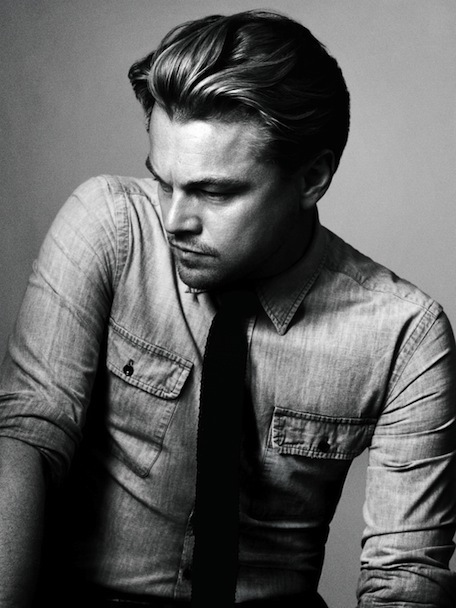 With Martin Scorsese's Academy Award nominated drama The Wolf of Wall Street (2013) being released on Blu-ray tomorrow, it seemed like a perfect opportunity to look back at Leonardo DiCaprio's fleshy contributions to the world of cinema.
read more
---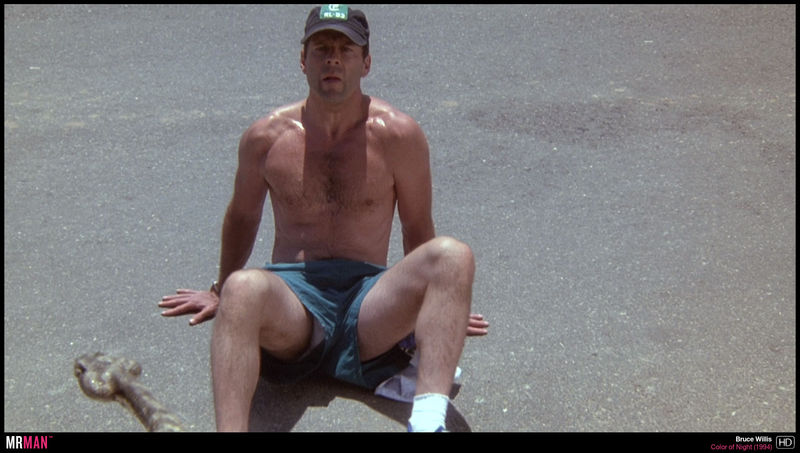 With today being Bruce Willis' fifty-ninth birthday, Mr. Man thought he would take a moment to celebrate Bruce's skin-tributions to the big screen. Depending on when you were born, some of you probably first discovered the hunky actor portraying David Addison on the quirky boob tube show Moonlighting. And at the time, we'd never thought that we'd get to see Bruce's moon on the big screen. Heck, we were too busy rocking out to the cassette tape of "The Return of Bruno" on our Sony Walkman to even think about Bruce in the buff.
The majority of you more than likely discovered Bruce for his wife-beater-wearing, gun-blazing performance as NYPD officer John McClane in the action thriller Die Hard (1988). As the Hollywood hunk's acting career heated up, his clothes started to come off. And good thing old habits die hard, because Bruce has gotten nude in seven of his films, and we're still hoping for seven more. Even though Mr. Willis will soon be hitting his AARP years very soon, we still think he has a lot to give, and we'll take any form of nudity from him because we think he's H-O-T. And we get the feeling you guys feel the same way.
Even though you have a busy schedule, and there are tons of hot guys showing skin on Mr. Man, we think you should take a moment to pause and celebrate Bruce Willis' many nude performances. Happy Birthday "Walter_B"! You're our favorite action hero!
read more
---
The Dong Show - Full Frontal on Starz' Black Sails
Thu, Mar 13, 2014 at 11:07am by Mr. Man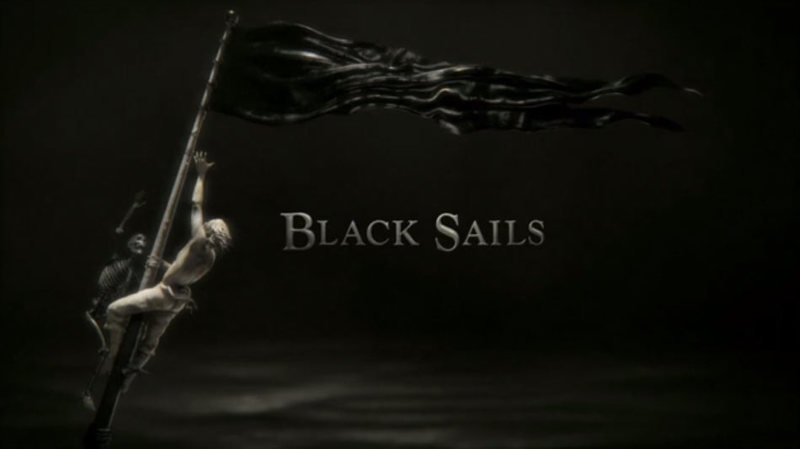 Seeing penis on the boob tube is much like seeing Halley's Comet or a unicorn—it just never happens. But this past weekend's episode of the Starz network's pirate-themed drama Black Sails provided two peen shots for all us cock-enthusiast to indulge in.
With his romance novel cover looks, Zach McGowan went the extra mile by giving a clear view of his powered up pecker. In a previous episode, Zach bared a bit of butt and really wowed us with his abs. Sex marks the spot with this hunk! Not to be outdone, Aussie hottie Toby Schmitz went full frontal while resting in bed.
On the non-phallic front, another handsome Toby, Toby Stephens took off his shirt and threw his hat in the ring for the best abs on the show. But Luke Arnold made an impressive appearance in an earlier episode, proving that he's been spending a lot of time in the gym. Who do you guys think has the best bod on the show? Mr. Man loves 'em all! We're greedy in that way.
With Black Sails just in its first season and gaining popularity, we have our fingers crossed that this high seas adventure will provide us with more plundered booty rich with cock. Ahoy, masturbate-ys!
read more
---

advertisement

Most Popular Celebs

advertisement