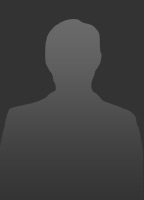 Keywords: Hall of Fame Nudity!, White, Blond Hair
Nude Roles: 2
Birthplace: Paris, Ile-de-France, FR
Date of Birth: 04/07/71
Date of death: 10/13/08
Real Name: Guillaume Jean Maxime Antoine Depardieu
Top Scenes
01:10:57

Guillaume Depardieu gives us a view of his butt, balls and penis in an uninspired bedroom romp. (17 secs)
advertisement
Biography
The son of French superstar Gérard Depardieu and his first wife, actress Élisabeth Guignot, Guillaume Depardieu followed his father's footsteps into show business and even shared the screen with his father in his first ever film role at the age of three in Claude Goretta's 1974 crime drama That Wonderful Crook. Guillame was wisely cast as Gérard's son, which makes more sense than if it had been the other way around. Even though Guillame's relationship with the older Depardieu became increasingly strained as he grew up, he continued to appear alongside his father throughout his career in movies like Tous les matins du monde (1993) The Count of Monte Cristo (1998), and the ironically titled A Loving Father (2002).
 In 1992 Guillaume was nominated for a César Award for Most Promising Actor for his performance in All the Mornings of the World (1991). He earned the same nomination two years later for Cible émouvante (1993), before he finally won the award in 1996 after wowing the critics for his role in Cible émouvante (1993).
Off screen, Guillaume led a troubled life, serving two jail sentences for drug offenses (including heroin possession) before 1993. Then in 2003, he received a fine and a nine-month suspended prison sentence for threatening a man with a gun and five year later he was arrested for driving his scooter while intoxicated. Guillaume's life was cut short on October 13, 2008, when he died of a severe viral pneumonia he contracted while filming a movie in Romania. Good night, sweet prince.