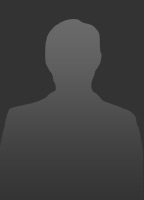 Keywords: Brief Nudity, White, Brown Hair
Nude Roles: 2
Birthplace: Norristown, Pennsylvania, US
Date of Birth: 10/18/35
Date of death: 12/12/06
Real Name: Peter Lawrence Boyle Jr.
Top Scenes
01:29:00

It's a two for one special as Peter Boyle shows us his butt first while walking past the camera and then a second time in bed after having sex with a gal pal! (2 mins 25 secs)
advertisement
Biography
Beefy, bald and bodacious, Peter Boyle was such a cool dude, John Lennon was the best man at his wedding! Although the actor is remembered for his SAG-winning turn as Frank Barone on the hit sitcom Everybody Loves Raymond (1996-2005), he received an Emmy for his 1996 guest spot on Fox's sci-fi series The X-Files. Needless to say, Boyle was a boob tube babe, yet he enjoyed greater success on the big screen. Thanks to his nude debut, Peter put the thrills into the R-rated thriller Joe (1970) when he flashed his ass and hairy chest while having quick sex with two hip chicks. After a cameo in Diary of a Mad Housewife (1970), Pete performed opposite Robert Redford in The Candidate (1972); Dennis Hopper in King Blue (1973); and Robert Mitchum in The Friends of Eddie Coyle (1973). Boyle then starred in Crazy Joe (1974) before popping up in two iconic movies: he played the comical monster in the Mel Brooks classic Young Frankenstein (1974) and Wizard in Martin Scorsese's Oscar-nominated Taxi Driver (1976). Through the years, Peter appeared in other dramas (Hardcore, Malcolm X, Medium Cool, Monster's Ball) and comedies (Honeymoon in Vegas, The Santa Clause, While You Were Sleeping). But we're most fond of the PG-13 romp The Dream Team (1989) since it features Michael Keaton, Christopher Lloyd, and Boyle's naked T&A! Seems like the movie should be called The Wet Dream Team. Indeed, Peter won the hearts of fans — as well as another part of their bodies!
Filmography
00:05:53

Peter Boyle is all balls and butts as he gets up from a chair in a doctor's office! (34 secs)
Joe (1970) - as Joe Curran
01:29:00

It's a two for one special as Peter Boyle shows us his butt first while walking past the camera and then a second time in bed after having sex with a gal pal! (2 mins 25 secs)