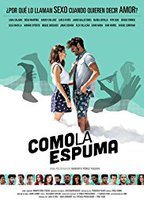 Director:

Roberto Pérez Toledo

Runtime:

93 Minutes

AKA:

Como la espuma

Home Release:

02/13/2018

Country:

Spain
Foam Party! (2017) brings strangers together with a mysterious text message that tells peopel to head to a mansion. They all come looking to hook up, but this orgy becomes so much more.  
We want to party with Adrian Exposito ASAP when we see this hunk go buns out. We also get to admire three uncredited guys in a 3-way orgy when one guy walks in on them. Join in on the fun, guy! There's more anonymous nudity at the pool party, but we have to give credit to Sergio Torrico who shows us his...
Join Mr. Man for the full Review >>