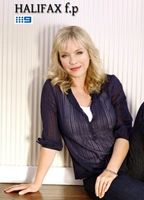 Genres:

Crime

Runtime:

120 Minutes

Premier Date:

11/09/1994
End Date: 07/07/2002

Network:

Nine Network

Country:

Australia
Halifax f.p was a long running Australian T.V. series that aired from 1994-2002 and spawned a few one-off movies as well. The show revolved around Dr. Jane Halifax, a forensic psychiatrist who worked to solve various crimes.
During the long run of this show it had a variety of different guys in it including a small role by the then unknown Hugh Jackman who actually flashes a little cheek during a love scene with the show's star. After they get done getting busy he is lying in bed on his...
Join Mr. Man for the full Review >>
Titles similar to Halifax FP