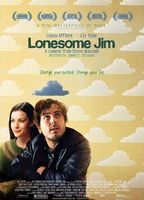 Director:

Steve Buscemi

MPAA Rating:

R

Runtime:

91 Minutes

Theatrical Release:

11/16/2005

Home Release:

08/09/2006

Country:

USA

1 Blog Post for this Title >>
When 27-year-old Jim decides he can't make it on his own he moves back home to live with his parents. While knee deep in their dysfunction, he meets a woman who has a young son and finds himself drawn to her.
Casey Affleck is Jim and while this comedy is pretty light on love scenes and nudity, he does have a couple of moments that will get your heart racing. At one point he is soaking in a shallow bathtub. His hands are covering his tackle, but his bush is so big and unruly that multiple...
Join Mr. Man for the full Review >>
Top Scenes
Celebs
Titles similar to Lonesome Jim